What to Do in Nairobi - The Top 10 Fun Things to Do in Nairobi Today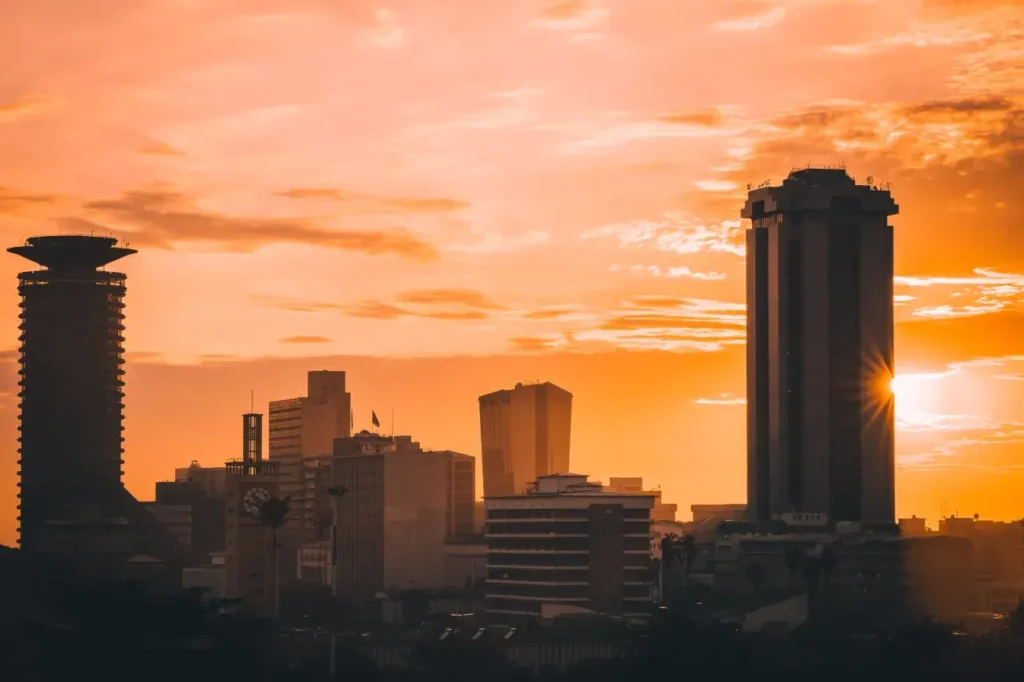 What to do in Nairobi! Unusual things to do in Nairobi! What to visit in Nairobi! Things to do in Nairobi today! What to do in Nairobi for one day! 
Nairobi, the capital city of Kenya, shouts its beauty in evident elegance. The city is second to none. One whose allure and magnificence set it apart from the thousands of cities across the globe. 
Nairobi is like a skilled performer that appeals to your every entertainment need. Salient skyscrapers, natural wildlife habitats right at its heart, splendid sceneries, eye-catching views, and a friendly population; are some of its highlights.
A city with something in store for everyone that comes to it in search of amusement. A town with multitudinous activities to engage in and an equal number of exciting places to visit.
This article breaks down 'what to do in Nairobi.'  We will cover everything from things to do in Nairobi at night to what to do in Nairobi for one day.
Book Your Nairobi Safari Tour with AjKenyaSafaris.com
You can reach us through email at james@ajkenyasafaris.com or safarioffers@ajkenyasafaris.com to book your Nairobi tour. You can also contact us through WhatsApp or phone at +254-748-258-880.
At AjKenyaSafaris is a professional tour provider. Our team of Kenyan-born tour guides is the closest you can get to a perfect Nairobi National Park day tour. We are warm, friendly, receptive, and by all means knowledgeable.
Our Most Booked Nairobi Safari Packages and Other Itineraries
What to Do in Nairobi - Top 10 Cheap Fun Things to Do in Nairobi
Beautiful places stir your curiosity. They make you want to know more about the place, the history behind it, the cultures of its people, and a lot more. Nairobi is a beautiful place, and when the curiosity bug bites,  we have the Nairobi Museum, Nairobi National Park, Giraffe Center, and other destinations.
What to Visit in Nairobi - Nairobi National Museum
The Museum was founded in 1920 and has ever since accounted for every historical/cultural milestone marked by the city. It offers you a chance to learn about Kenya's history, paleontology, culture, and art. You trace the country back to the days when houses were made of mad, and Kenyans used knives curved out of rocks. 
You learn about our struggle for liberation from the colonial ruler and the city's genesis, challenges, and achievement. The museum also takes you through evolution, providing ample evidence that Africa, specifically Kenya, is truly the cradle of humanity. 
You will also see well-preserved impressions of animals and birds that once lived in Kenya and died or disappeared for one reason. You can then feast your eyes on the beautiful Kenyan art in the art gallery. From there, move to the botanical gardens and take a peaceful walk under the shade of tall magnificent trees.
What to Do in Nairobi for 2 Days - David Sheldrick Elephant Orphanage
If you have a heart for animals and just go bonkers (in a good way) when you see baby animals or are intrigued by wildlife, you will enjoy visiting David Sheldrick Wildlife Trust. The orphanage was started in 1977 by Daphne Sheldrick in honor of her husband, who was an enthusiast of all things wild.
The trust will mesmerize and touch your heart in equal measure. It cares for orphaned baby elephants and rhinos, which are then released into the Tsavo East National Park or Mwea National park.
Seeing the baby elephants being washed, bottle-fed, played with, and petted is a fantastic sight you wouldn't want to miss. Try not to shed tears when told the stories of the survival of each of the calves.
The guides will tell you sad stories about how their mom was either killed by poachers, or how they were found alone having wandered too far from the hard, or perhaps, how their mom died during childbirth.
At David Sheldrick Elephant Orphanage, you will experience first-hand the great bond between man and beast when you see the rangers filling the voids left by the calves' mothers. What's more, you can help care for the cute mammoths by fostering them for as low as USD 50.
In return, the trust will send you regular photos and updates of your new baby. What better way to promote eco-tourism?
Unusual Things to Do in Nairobi - Drinking Kenyan Tea
Kenyan tea is just that – Kenyan tea. Delicious by all means and nothing like you've ever had before. The tea is celebrated as one of the best in the continent; believe this; the reports have never been more accurate.
So, drinking Kenyan tea is a great idea if you are wondering what to do in Nairobi when it rains. It's the perfect way to beat the cold. A cup of Kenyan tea will have you begging for more. 
Don't believe it? Ask anyone that has ever had a cup of it. You can walk into your hotel of choice and ask for it. Or would you like to meet the people who grow the tea or connect with the place that supplies the world with this delicious beverage? 
Let's take you to Limuru and Kericho, where plantations of tea thrive.
Solo Things to Do in Nairobi - Maasai Market
Are you still not sure about what to do in Nairobi this weekend?  The Maasai Market isn't just a market. It is a representation of the deep-rooted cultures of our people. It is evidence of our hard work bringing food to our tables. 
Women busy knitting, beading, chatting and laughing the hot sun away as the men bring wood to life with their chisels and hammers. The market showcases authentic African pieces and artifacts; make sure to buy a piece or two. It shows our quick, talented hands and the joy being African brings us.
Top Tips When Visit the Maasai Market
Bring your bargaining skills with you. Make a bargain; you might be surprised at the price you finally get to take that painting home. Most sellers double the prices upon realizing that you are a "rich" tourist.

Always use the local currency with small denominations to make bargaining easy. Do not walk around with dollars or high-denomination notes. Once the vendors realize that you are walking with dollars, they might even triple the prices.

Avoid guides who want to show you the best stalls. Sometimes they are just brokers given money by the vendors, thus limiting your bargaining.

Give yourself time to go around the market to see the sights. Be patient and adventurous.

Walk with a sling bag or a fanny pack closely attached to your body where you will keep your money and phone. This will prevent you from getting pickpocketed.
Things to Do in Nairobi Today - Nairobi National Park
Did you know that contrary to popular belief, you do not need to leave Nairobi City for a safari adventure? Nairobi National Park is only a stone's throw away from the city's CBD, a 7km away, to be exact.
It is a wildlife sanctuary that houses some of the country's largest mammals, reptiles, amphibians, and bird populations. Here, you can engage in exciting activities such as camping, game viewing, and bird watching.
Run by Kenya Wildlife Services, the park is operated every day from 6 am to 5 pm. Park entry fees, however, are completely dependent on the nationality status of the tourist, but not to worry, this will not cost you more than USD 60.
The park is one of the most adventurous places in Nairobi.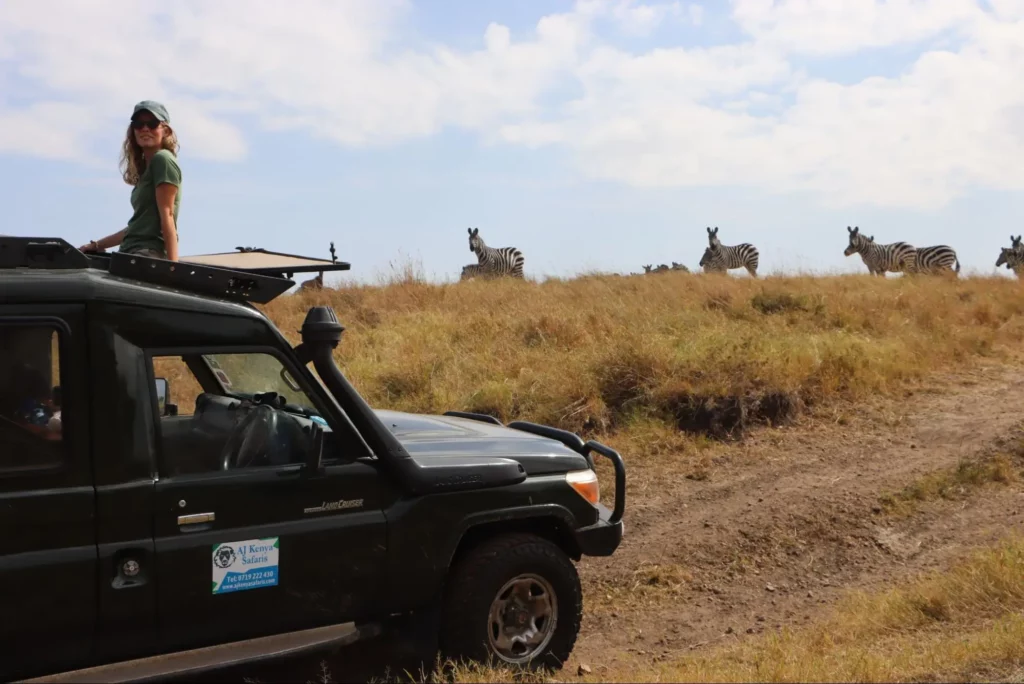 What to Do in Nairobi - Karen Blixen Museum
Before being repurposed, the Karen Blixen Museum served as the residential home of Karen Blixen, a popular British writer, from 1914 to 1931. The museum gained popularity after the shooting of the movie 'Out of Africa, which was the writer's account of the days she spent in wild Africa.
The house is castle-like and surrounded by indigenous trees, flowers, and birds. Taking a walk in the gardens carries you off to another different era of time of old. And you can almost hear the wind whisper the story in your ear.
Everything here tells a story. A story of Africa and how this England-bred woman survived in a different land from hers in so many ways. The view of the Ngong Hills is yet another site you'd hate to miss. A subtle reminder of the many more spectacular views out of Nairobi. They are nothing short of divine.
Free Things to Do in Nairobi - The Karura Forest
Mornings spent in the Karura forest are magical. The forest is a dramatization of paradise. Surreal, by all means, with a magic touch to it. It is located in the northern part of the city, covers an area of 1,042 hectares, and is among the largest urban forests in the world.
Karura is one of the most adventurous places to visit in Nairobi. The ambiance here is cathartic, soothing to the soul, and music to the ears. Then comes the fun bit of it all. Over 605 animal species! Yes, you heard it right, 605 different animals to photograph and amazing in.
There are mammals such as the Bush pigs, Bushbucks, Grimm's Duikers, Harvey's Duikers, Bush babies, Genets cats, Epaulette-bat, Hares, Ground Squirrel, Sykes's Monkeys, and Porcupines that you can view while taking a walk in this lush part of the city.
Then there are reptiles, including green snakes, pythons, and monitor lizards. Therefore, you are advised to walk in groups or with a trained guide to avoid any incidents or accidents.
The Karura forest has about 200 bird species, including the African crowned eagle, Ayres hawk-eagle, weavers, doves, sparrows, crested cranes, owls, the Narina trogon, Hartlaub's turaco, the Silvery-cheeked hornbill, and vultures. Other attractions include plantations, indigenous trees, shrubs, Mau Mau caves, picnic sites, and scenic rivers and waterfalls.
Activities done in Karura Forest includes forest walks, bird watching, forest drives, butterfly watching, running, cycling, and picnicking. There are two rainy seasons in Kenya, long rains and short rains; the long showers come from April to June, while the short rains come from October to December. 
In between months are dry and sunny. You advised visiting the forest during the dry season.
Top Tips for Visiting Karura Forest
Enjoy yourself, pause, see and listen regularly.

Always stop to give way to wildlife.

Do not feed the animals.

Avoid starting fire in the forest.

Do not carry parts of plants, animals, or animal products with your plants.

Avoid marking stems or stones in the forest.

Do not throw litter in the forest; carry them with you.

Avoid noise as it disturbs wildlife and other visitors.

The maximum driving speed is 40 kph.

Make use of designated tracks or paths when walking and try and keep track of where you came from or are going. It's easy to get lost in the forest.
Things to Do in Nairobi CBD - Nairobi Nightlife
You can never run out of things to do in Nairobi at night. The city is one that never sleeps. It has lots of casinos for those who love gambling, clubs for those who enjoy their beer better when there's some music in the background, and the IMAX, where you can watch the night away.
A walk around the city is equally rewarding. Free from the buzzing cars and loud company noises. You get to have the city to yourself. Caution; do stick to lighted places. Dark corners are a no-no in Nairobi.
What to Do in Nairobi - Giraffe Center
Giraffe Center, so much like the David Sheldrick Wildlife Trust, was established to aid in the conservation of wildlife. However, the Giraffe Center differs from the trust in that it deals with the Rothschild's Giraffe, a species that has in the past been near extinction due to the rapid loss of its habitat.
The Giraffe Center allows you one-on-one interaction with the giraffes. You can feed them, pet them, kiss them and even take one or two pictures with them. Warthogs are also available in the park, and so is a large population of avian species, which you can see at the Gogo River Bird Sanctuary.
What to Do in Nairobi - Enjoy Kenyan Cuisine
Last on our list of what to do in Nairobi is sampling and enjoying Kenyan food. There are more than 20 Kenyan favorite dishes, so this is not only going to be fun but also fulfilling.
Top Kenya Cuisines to Try
Ugali: Cornmeal Staple

Irio: Mashed potatoes with peas and maize

Githeri: A mixture of cooked beans and corn

Kenyan Pilau: Spiced Rice with meat

Wali wa Mnazi: Coconut Rice

Sukuma Wiki (kale) is best paired with Ugali and beef stew.

Kenyan Stew: Kenyan stew includes meats, goat stew, beef stew, and chicken stew. Other stew contains vegetable ingredients such as peppers, carrots, potatoes, and peas. The sauce uses a light tomato base with onion, pepper, and salt.

Nyama Choma (Roasted Meat): barbeque but Kenyan style

Matoke: Cooked Plantain Bananas

Chapati: Flatbread

Kachumbari: tomato, onion, coriander, and green bell peppers

Kenyan Bhajias: Kenyan corruption of Indian Bhajias

Masala Chips: French Fries marinated with Masala

Mandazi: Deep-fried Kenyan cakes

Grilled Maize: Often made by the streets